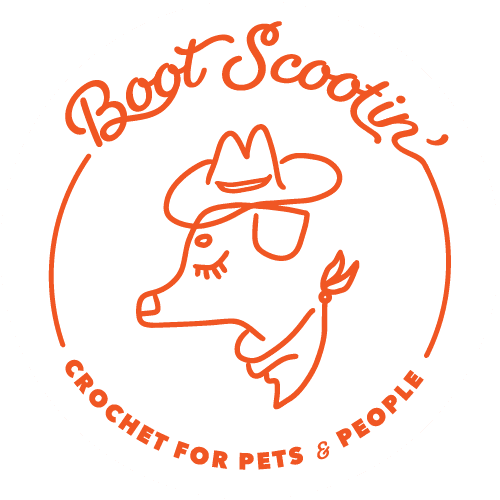 Hand-Made Crochet
fur your pets
– Proudly Made In Tempe, Arizona –
At Boot Scootin' Crochet we make crochet clothing and accessories for you and all your four-legged friends. All of our items are hand made with 100% cotton that is soft and durable. Being a small business ourselves, we support slow fashion and making a real connection with you and your pets

We think your pets look cute in crochet, and we know you will too.
Hey Look! The Mailman!
Join our newsletter and be the first in line for new releases, special sales, and behind the skeins information.